Local Kitchen & Tap Restaurant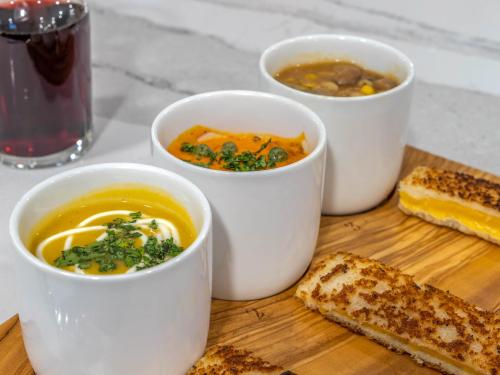 What better way to treat yourself than with a delicious meal at the Local Kitchen and Tap Restaurant? With locally sourced ingredients and freshly prepared dishes available for breakfast and dinner, you have every reason to indulge a little when you dine. Start your day right with the West Orange Benedict or stay healthy with a light Cambria Caesar Salad topped with fresh shrimp or grilled chicken later in the day.
End the evening with a relaxing cocktail in our stylish lobby bar, where craft beers and drinks are shaken, stirred or poured just the way you like them. As a family, you can't go wrong with our kids' menu offering mouth-watering chicken fingers, pasta, and meatballs. Sophisticated travelers like to take time to savor the local flavors of the place they're visiting. When it comes to dining at the Cambria Hotel West Orange, we'll make sure you do.
Hours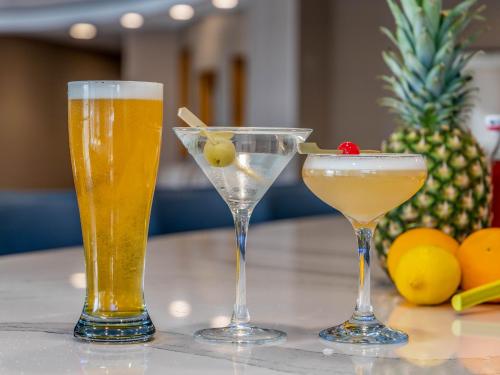 *Food and beverage options may be limited or unavailable at this time. We apologize for any inconvenience this may cause.




Breakfast

- Monday - Friday

- Saturday & Sunday




Lunch

Dinner




Bar