New York City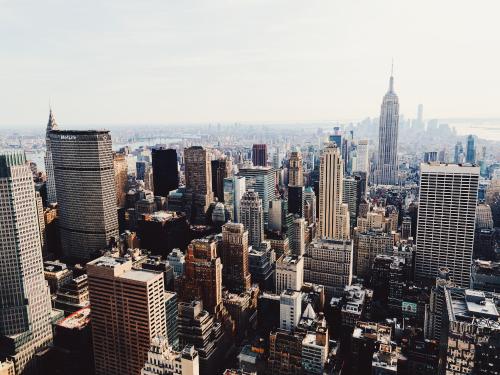 When staying at our hotel in West Orange, the city that never sleeps is located just across the Hudson River. From the moment you arrive in Times Square, New York City shows you how it puts the 'mega' in megalopolis with an endless abundance of energy, personality, and bright city lights. Broadway shows, restaurants and shopping are within walking distance of the Midtown junction where millions of people watch the apple drop every New Year's Eve.
When you're ready for a break from the rush of tourists, make your way to Central Park. The urban oasis of Manhattan has miles of pedestrian-friendly pathways, beautiful lakes and horse-drawn carriages. Families, couples, and locals looking to reconnect with nature during their New York visit can enjoy the park all year round.
To complete your visit to New York City, be sure to grab a selfie on Brooklyn Bridge. Completed in 1883 after 14 years of construction, the iconic landmark is one of the country's oldest roadway bridges and an all-time favorite for visitors from around the world.